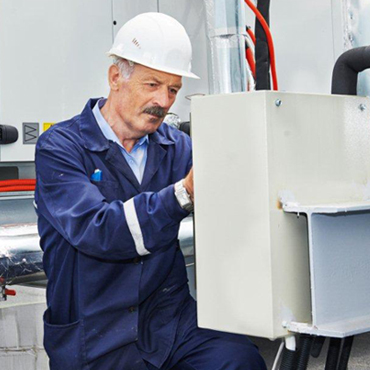 Feyafy was founded in 1987. The Establishment has placed its highest focal point on services to its customers and providing them with highest level of performance and is always searching for the best ways to enhance the customer experience and satisfaction. 
It deals with projects of supply, installation and maintenance of Central air conditioning systems, Split units, Chilled water pipe lines, Ducting, Cold stores, Rewinding of Motors & generators and specialized in rebuilding of compressors. It is ranked today as one of the popular service provider in its field in the Saudi Arabia.
The company deals with (AMC) annual maintenance contracting services related to central air conditioning, executing projects for air cooling, etc. They are having expertise in the erection and commissioning of ducts with our remarkable service providing capabilities, they are involved into various duct fabrication and duct erection consignments of some of the renowned market players of the field. While having a high quality standard has been the main goal, being flexible, through working closely with the customers, and providing products and services that suits their requirements, customer satisfaction is main goal of us.
Today, the company has grown considerably with diversified operations in cooling & refrigeration systems, rewinding of industrial motors, overhauling of compressors, trading of spare parts, supply, installation & commissioning of cold storage rooms, maintenance and overhauling of generators, replacement of chiller and package unit coils, ducting sheets and cladding, chilled water pipe line, water treatment, air balancing, water balancing.
In keeping with the changing environment, the company is continuing to evolve and adapt to meet new market demands and the requirements of its customers. Close client relationship and a good understanding of their businesses have been integral in matching with their needs with the correct solutions.